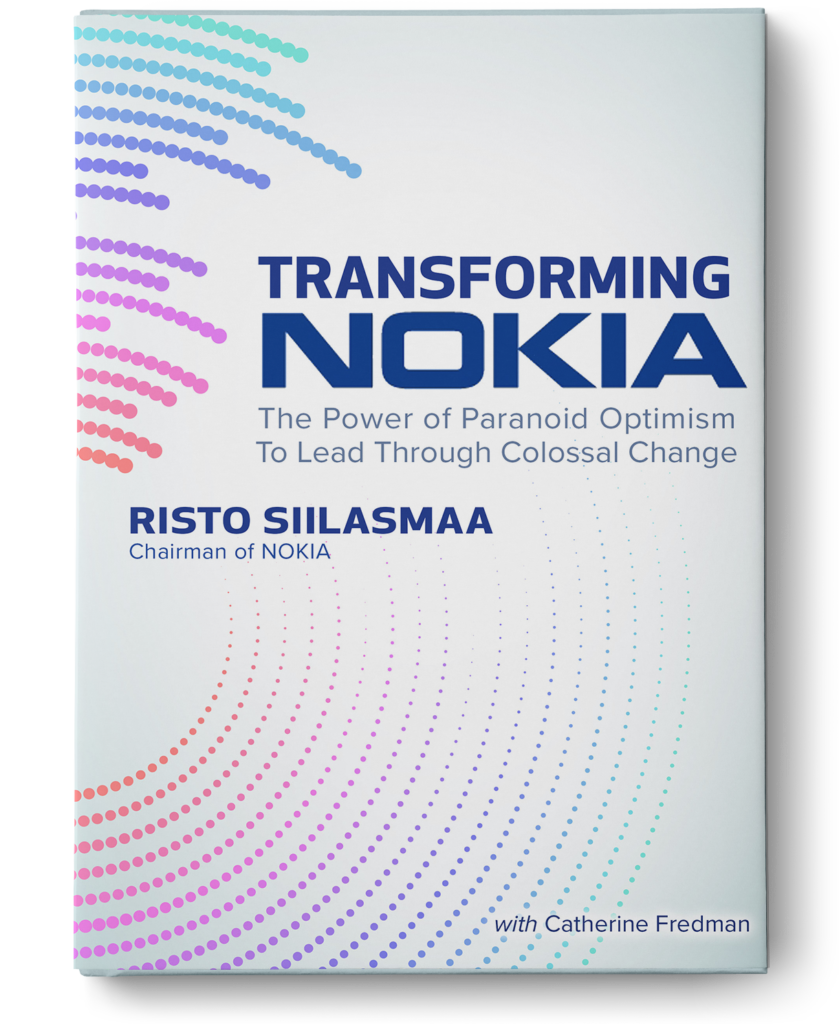 I really recommend Paranoid Optimist by Risto Siilasmaa. It has got some very good insights on Nokia's transformation from the smartphone market leader to Symbian's destruction partly through iPhone and new world ignorance, Windows Phone deal with Microsoft, rising from the ashes and finally the transformation to a more or less new company providing not only radio tech but also network systems for the big iron companies. You would be surprised to know that Symbian's complete compilation with all the necessary bits and pieces of the platform took two weeks and how and why Meego was shutdown. The book clearly tells what went wrong in the management inside the company and in the board meetings, what sort of problems the employees and their foremen had in communicattion, how Windows Phone was actually the best option, and that Stephen Elop was most definitely not a Trojan horse. Also a lot of interesting details about the forces at play in the phone business are covered, and how big international companies deal with tough situations and negotiate deals and so on. There really is something interesting to learn for everyone from multiple perspectives.
When I was finishing the second part of the book I decided to write a short word on it on my blog. I started to feel that the book is actually too thin on material: it is not a complete story of Nokia from the beginning to the ALu merger but it is not only a business book either (at least in my opinion). I'm not sure what I expected but I started to feel that it's a mixed bag in some way, not being able to clearly articulate my feelings. Now after finishing the book, I looked at the title and remembered that it actually is Transforming Nokia: The Power of Paranoid Optimism to Lead Through Colossal Change. I then realised that it is the perfect title for the book, it says it all. This is Nokia's transformation told by Risto Siilasmaa with not only the story itself but filled with business and decision making bullets and ideas and whatnot – the Paranoid Optimism that he developed.
It is a very good and interesting book, I really did enjoy reading it.